On our main level, the Overlook Room can hold as many as 50 guests, with many different layouts to best suit your group and needs. With a private entrance and personalized service bar, the space is perfect to host a private event with full food and beverage options.
Lined with windows, this space offers stunning views of the surrounding mountains, and serves as the perfect backdrop for your function. From baby showers to rehearsal dinners, and birthdays to retirement parties, the Overlook Room is a great option for all!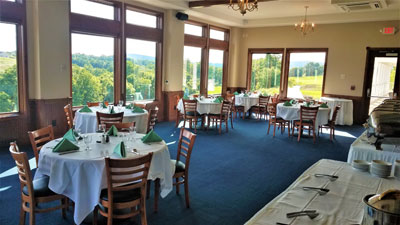 Please contact Reghan Lennox at 301.371.0000 extension 150 or fill out the contact form for more information about booking!