Effective (03/12/23): We are in our transition hours, open 7am-7pm, seven days a week!
Schroyer's Tavern is open for breakfast and lunch, seven days a week, and provides panoramic views of nearly every corner of the golf course.
Complete with a stone fireplace, soft leather seating, full service bar, room for over 175 guests and a first-class service staff. Schroyer's Tavern provides the perfect end to a challenging round of golf.
The covered deck overlooking both the 1st tee and 18th green is sure to be a favorite with our guests. Food & beverage service is also available on the deck for up to 20 guests as they enjoy watching groups finish on the 18th hole below.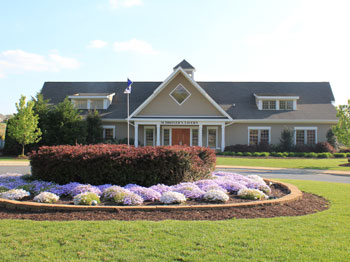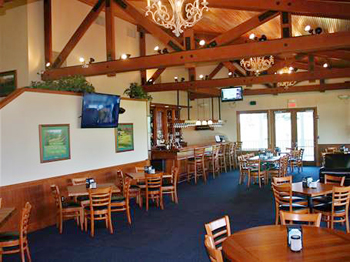 HOURS OF OPERATION (effective March 12, 2023):
Sunday          7am – 7pm
Monday        7am – 7pm
Tuesday        7am – 7pm
Wednesday  7am – 7pm
Thursday      7am – 7pm
Friday           7am – 7pm
Saturday       7am – 7pm
Breakfast will be served daily from 7am – 11am.
Full lunch/dinner menu will be served daily from 11am – 7pm.
Lunch/Dinner Menu (effective 3.10.23)
Reservations Available for Indoor Seating. Patio Seating is first-come, first-serve, based on weather.
301-371-0000 x 2